CLASS SCHEDULE
If you're interested in joining RYTMO, please download an application and send it to contact@rytmo.org or bring it with you to orientation.
RYTMO Orientation
Love and Laughter Studios
1007 E. North Street
Anaheim, CA. 92805
RYTMO PROGRAM DETAILS
The RYTMO program is comprised of four (4) comprehensive courses that each run nine (9) weeks. Classes are held THURSDAYS after school for two (2) hours - 4pm to 6pm. The RYTMO program takes approximately 1 year to complete (with breaks and holidays off between courses).
Each level builds upon the last as students gain hands-on experience in Music History, Music Theory, Commercial Songwriting, Digital Recording, Music Technology, Vocal Exploration, Performance Techniques, Live Audio/Engineering, the Business of Music and Project Development.

THE Course
By providing a fun and highly relevant approach to commercial music technology and recording, participants will develop practical skills in which to express their creative talents, attain greater personal achievement and gain fundamental occupational skills for the music industry. At the same time, RYTMO is committed to teaching life-enriching skills like goal setting, project planning, leadership skills, professionalism, community service, group interaction and disciplined behavior that will help prepare students for a future career in anything they do.
Music Technology is the merging of music with computers and software. With the rise of digital music, video gaming, cell phone ringtones, film & television and the internet, this is a new and highly sought out profession in today's industry. Along with our unique custom curriculum, RYTMO utilizes the prestigious Berklee PULSE Music Method for online training. From Beethoven to Mars Volta – from Count Basie to Tupac and beyond, students learn and experience everything that has to do with music production.
Level 1
Music History
Music Theory
Commercial Songwriting
Basics of the Music Business
Marketing and Promotion
Introduction to REASON Music Software
Careers in the Music Industry
Level 2
Artistic Development
The Growing Songwriter
Studio Etiquette & Recording
Performance & Gigging
Music for Movies
Applying REASON Music Software
Level 3
PRO-Tools
Live Audio + Engineering
Recording
Artistic Development
Production
Music Contracts
Entrepreneurship & Starting a Business
Level 4 [LAB]
This level allows students to collaborate on a final group recording project and focuses on production, songwriting & recording.
*Exceptional productions will be considered for publishing, Film or TV placement through our All Star Entertainment Label.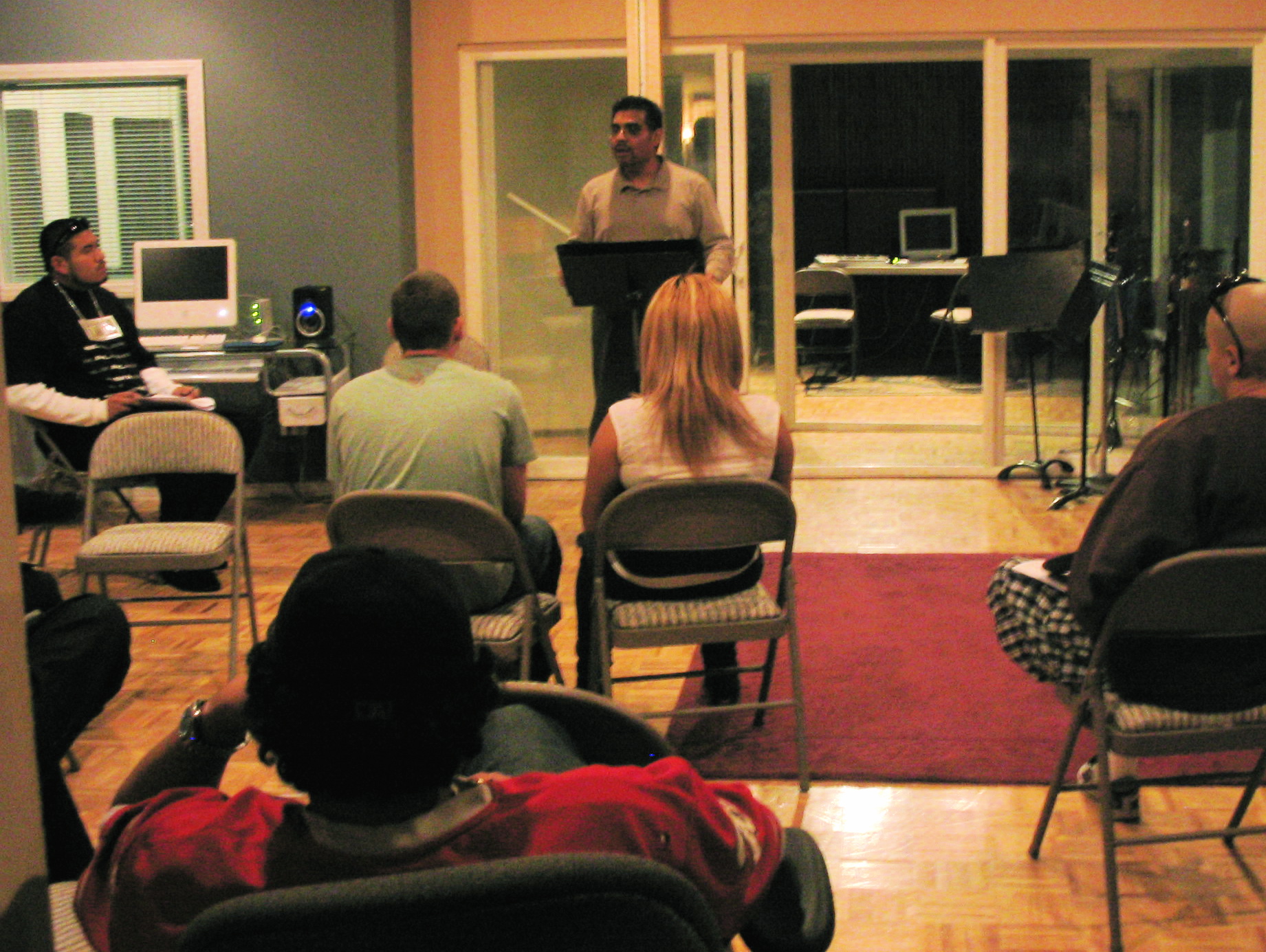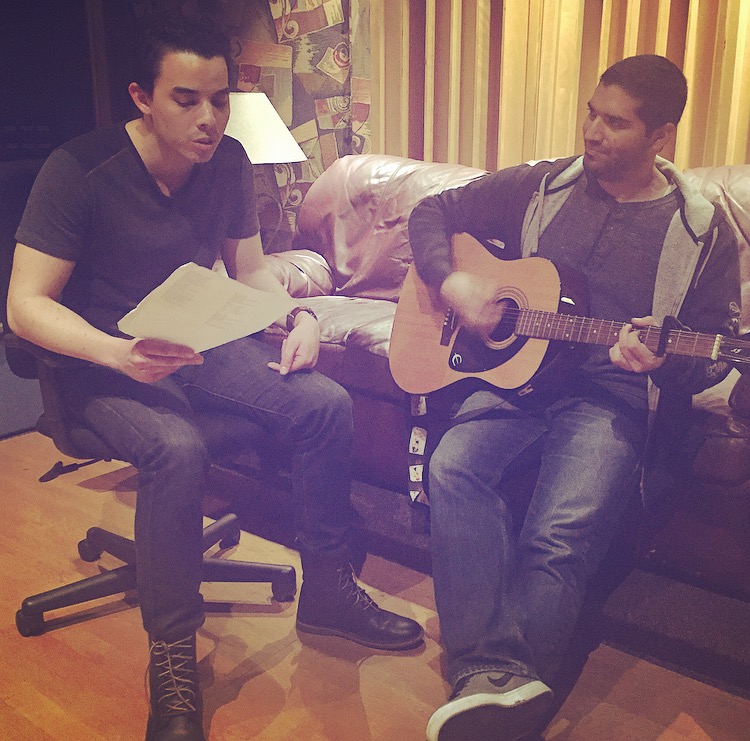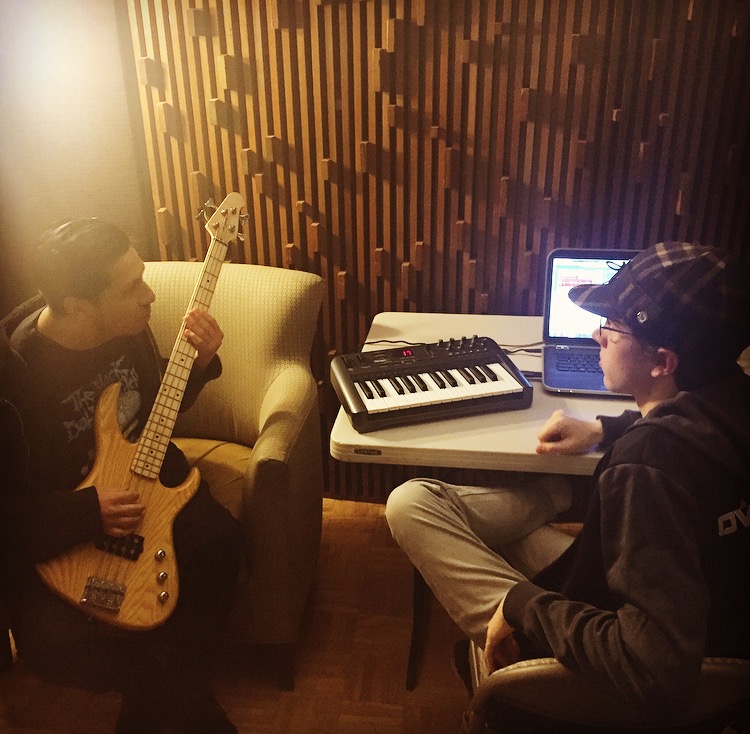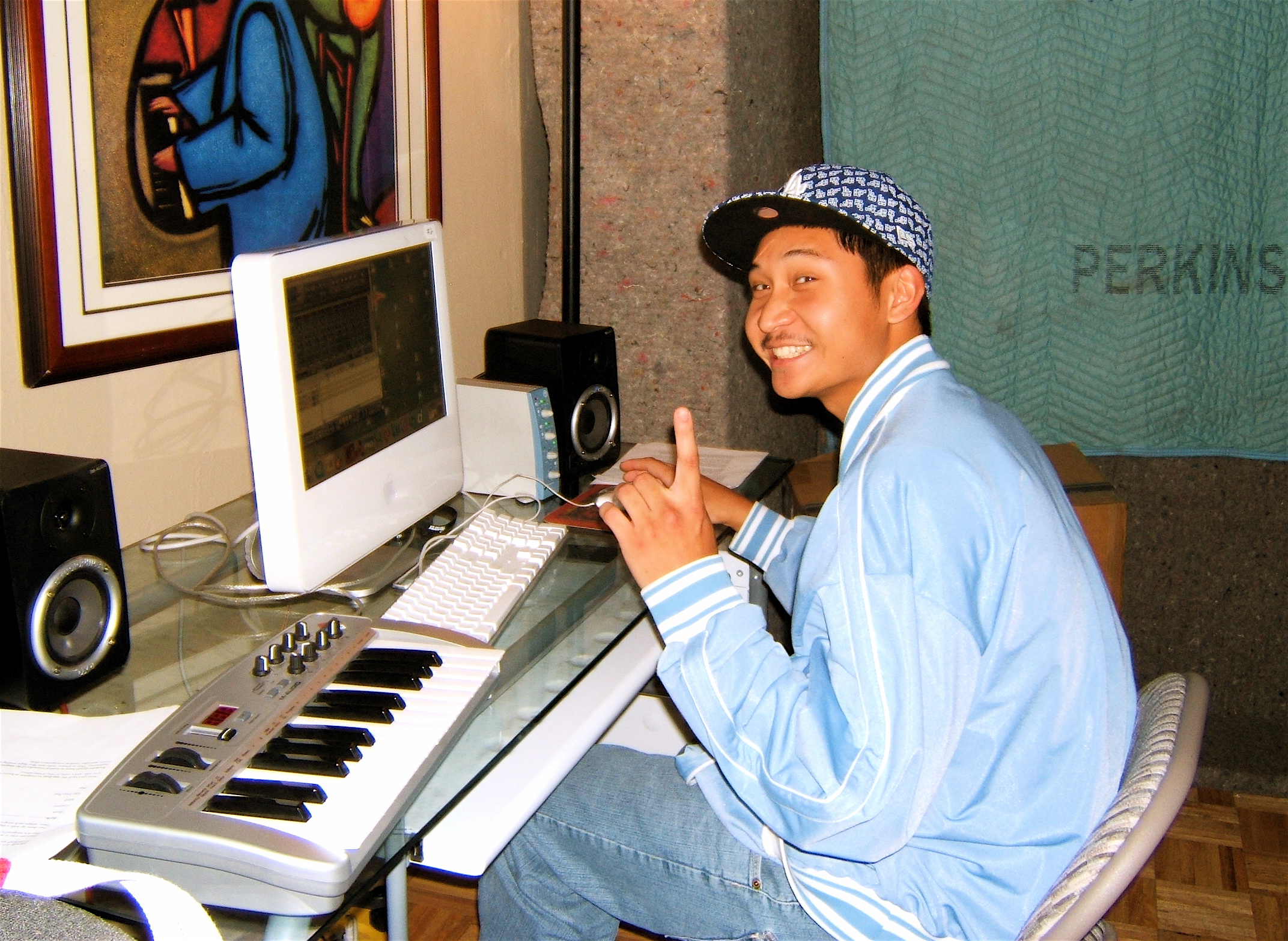 2) pay Tuition
Tuition is $450 per level and $1600 for all 4 levels. To request a Tuition Scholarship, please submit the most recent payroll from all working members of your household with your application. Scholarships are available on a limited basis to those who qualify under federal low-income standards. We offer half and full scholarships (materials fee still applies per course).
*Limited scholarships are available for low income students.
MAIL
Make Checks Payable to: RYTMO
P.O. Box 1206 Anaheim, CA 92815
EMAIL
E: contact@rytmo.org

SATELLITES
The RYTMO program is available at different locations throughout Southern California as satellites. Class schedules vary for each location, so inquire directly.
ANAHEIM
Learn4Life
505 N. Euclid Street
Anaheim, CA 92801
877.360.5327
Santa Ana
Pathways
2215 N. Broadway #200
Santa Ana, CA 92706
714.221.6400
Fountain Valley
CSP YOW and CCFSP Guidance Center
16580 Harbor Blvd. Unit M
Fountain Valley, CA 92708
714.975.5201
Bakersfield
Renaissance School of Music
5650 District Blvd Suite 106
Bakersfield, CA 93309
661.428.5196
Oxnard
Academy of Music and Arts Renew
319 Lambert St. Suite D
Oxnard, CA 93036
805.816.1868
ANAHEIM
The Eli Home
1175 N. East Street
Anaheim, CA. 92805
RYTMO Levels 1 & 2